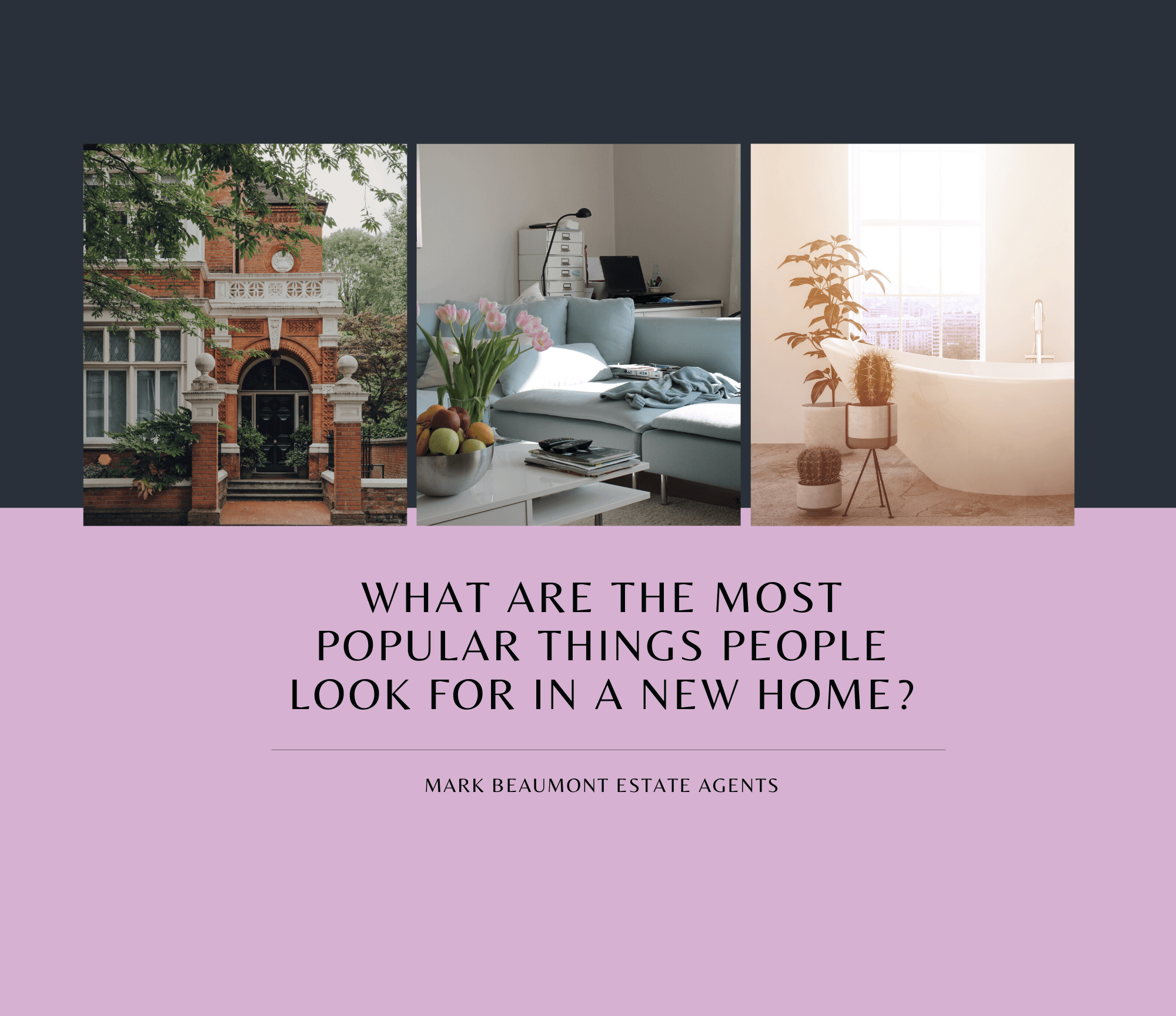 If you're thinking of selling your home, it helps to know exactly what most buyers are looking for when they walk through the door. So we've looked at the top must-haves listed by would-be buyers to help you work out how in-demand your home is likely to be.
 
While there's not a lot you can do about some of these asks (you can't make your neighbours disappear, for example), others are quite easily done and could be the difference between someone making an offer or continuing their search.
 
The results below come from GoCompare's 'Home essential's survey', which was carried out late in 2019. To try and give you some more insight into the features that are becoming more (and less) important to buyers, we'll compare the results of earlier surveys.

1.  Heating tops the list
If your house is cold and draughty, it might be worth doing something about it: house hunters have listed good central heating and double-glazing as their biggest asks for the last four years running. This year, more than three quarters (78% for heating, 76% for double glazing) described it as 'essential'. If you don't want to shell out for new windows or a better heating system, winter-proofing your home will make it cosier without breaking the bank.

2.  Is your home burglar-proof?
Security is unsurprisingly a big consideration for many house hunters. Some 71% of those surveyed described secure windows and doors as essential and this aspect has regularly featured in the top four asks since 2016.

3.  Broadband signal is vital
The survey also shows the increasing importance of technology at home, with 'reliable broadband signal' and 'strong mobile phone signal' nabbing spots five and six on the list respectively. Rewind to 2016 and the same two factors ranked ninth and 17th, so it's unsurprisingly becoming a vital factor as more items in our homes become reliant on the Internet. Sadly, there isn't much you can do if you suffer from poor mobile signal or rubbish broadband speeds in your area, although you can at least take steps to ensure the Wi-Fi works as well as possible in your home, with Wi-Fi boosters and by opting for fibre optic if it's available.

4.  Death of the landline?
The survey didn't see an increased demand for all forms of technology however, as 'landline phone connection' dropped out of the top 20 essential features for the first time this year. This is in line with recent research by Ofcom which shows that the amount of time we spend talking on the home phone has nearly halved in the last six years. Replacing the landline in 20th place is satellite TV, which 36% of people saw as 'essential'.

5. What about the neighbours?
The importance of technology hasn't replaced the human touch just yet however, as 'friendly neighbours' came in 10th place this year. Having a friendly face next door is a consistent in the survey since it began, give or take a position or two. Other things that people wanted that just missed out on the top 10 were 'at least two toilets' and 'off-road parking', which were both considered essential by 51% of participants.

6. Living room size over schools nearby
The biggest increase on previous years was the number of people wanting 'a living room large enough to accommodate a large flat-screen TV.' Only one in 10 people considered a living room of that size to be a priority in 2014, whereas that figure has quadrupled to over 40% in this year's survey. A property's proximity to high-performing schools did not make the top 20, as only 17% of buyers said that it was something that they considered to be important. Whether or not a property has period features came in even further down the list, with only 9% of people rating it as having a big influence on their choice of home.

Final thoughts
Stepping back and looking from a buyer's perspective usually helps to understand what might be important to highlight in your home. You should also take into account who will be buying it – for example, a young family will want a garden, but a single professional will want the best commute. This way, you can tailor the home to the perfect buyer. If you want some help knowing what buyers in your area specifically want in a home, or how you can raise your home's value – get in touch.
---